Empowering: Positive Performance
Earned Value Management (EVM) is a project management technique for measuring project performance in an objective manner. EVM combines measurements of schedule, cost and scope into a single integrated, transparent system.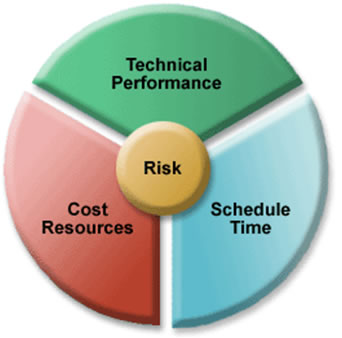 While satisfying requirements for most U.S. Government procurement contracts, EVM combines measurements of schedule, cost and scope into a single integrated system. When properly applied, EVM provides an early warning of performance problems and helps to improve the transparency of project scope, prevent schedule slips, decrease cost overruns. Earned Value Management also communicates objective project status to management, and helps to maintain the project team's focus on achieving project goals in a timely manner.

Our Earned Value methods comply with ANSI/EIA-748-B and OMB Circular A-11 standards.




Earned Value Management Services
Either satisfying a requirement for U.S. Government procurement contract or desiring more control and financial insight of your project, our experienced professionals know everything there is regarding EVMS implementation and management. Our EVM Consultants will provide:
Full

ANSI/EIA-748-B

and OMB Curcular A-11 compliance and validation services
EVMS structure and process implementation with policy and SOP documentation write-up
CAM and IPT training courses tailored for your organization
Resource-loading of tasks and creation of time-phased budgets
Contract Performance Report (CPR) and other Contract Data Requirements List (CDRL) generation
Estimates at Complete (EACs), forecasting of revenue and profit and cash flow planning
IBR/PMBR/Gate 5readiness review support
customizable services

No project is too big or too small for our experts; our services are customizable to fit projects of all scopes and sizes.
Suitable for any business

Development or manufacturing, construction or mining; we have you covered. Exsertus will tailor our solutions to fit any business environment.